Hammond C-3
classic electro-mechanical organ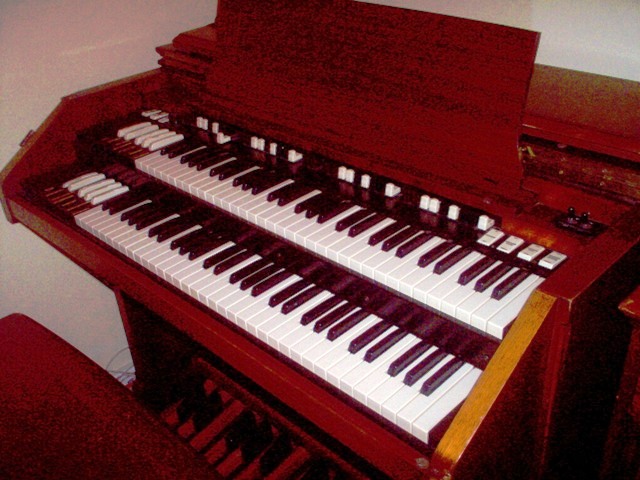 This is my favorite instrument, and the one I feel I've developed a personal style on. I play it through a Hammond PR-40 Tone Cabinet with reverb, not through a Leslie - I feel it better preserves the character of the organ --- but that could change in the future.
I pretty much play in the old Jimmy Smith style, with a lot of swing, or in the hard-bop vein. My favorite drawbar settings are the jazz standard 888000000 on the swell, and 838000000 on the great manual, soft 3rd harmonic percussion with fast release, and C3 chorus, but I experiment with alternate settings, depending on the song I'm playing.
Hammond C-3 audio examples in .mp3
I played these three examples on my 1968 Hammond C-3 + Hammond PR-40 tone cabinet:
Hammond C-3 examples - various jazzy
Hammond C-3 examples - various, blues, reggae, church
Hammond C-3 pictures