Datafile One
Sample CD (audio)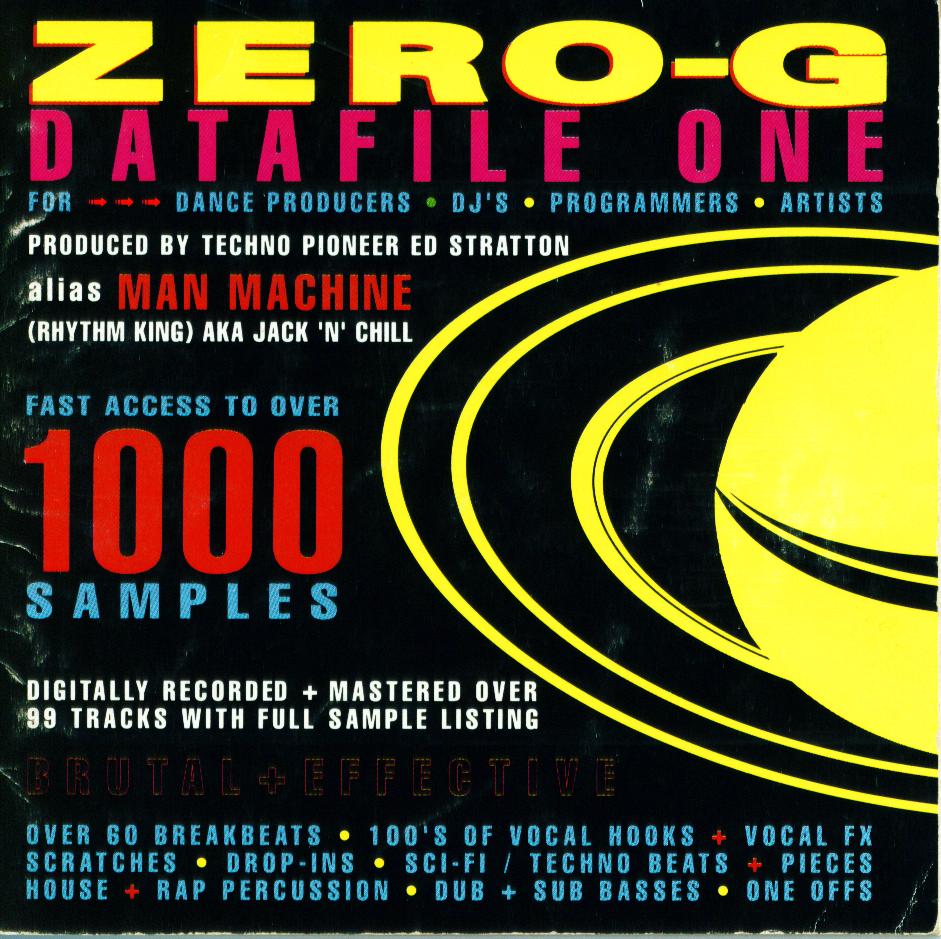 This was the very first sample CD I bought. In 1991 or 1992, when this disc came out, sample CDs were just starting out, replacing the huge business of synthesizer sounds sold on RAM cards that had been popular the years before (remember the huge market of third-party sounds for the Roland D-50 and Korg M1?).
The Datafile series was very popular because it was very versatile. It offered a one-stop solution for the early 90s samplist. Sounds drafted from the Datafile One were abundantly used in many hits of the day.
Zero-G Datafile One features
Zero-G Datafile One sound examples in mp3:
Some classic loops including Funky Drummer that opens the set.
Zero-G Datafile One Pictures (click on thumbnail to enlarge)