SN-U110-02 Latin & F.X. Percussions
sound expansion card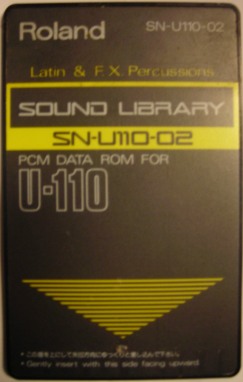 I am very impressed by the quality of this card. Sure, percussion is often easier to sample than other instruments, because the samples are "one-shot" and often there's no need to multisample, but this collection of Latin instruments is truly outstanding.
Interesting to note that many of these sounds can be found in the ROM of several Roland synths and modules in the 1990s - both the percussion and the f.x.
Roland SN-U110-02 Latin & F.X. Percussions audio demos
Stream all the examples below as an .m3u playlist