The X-Static Goldmine
Sample CD set (2 audio CDs)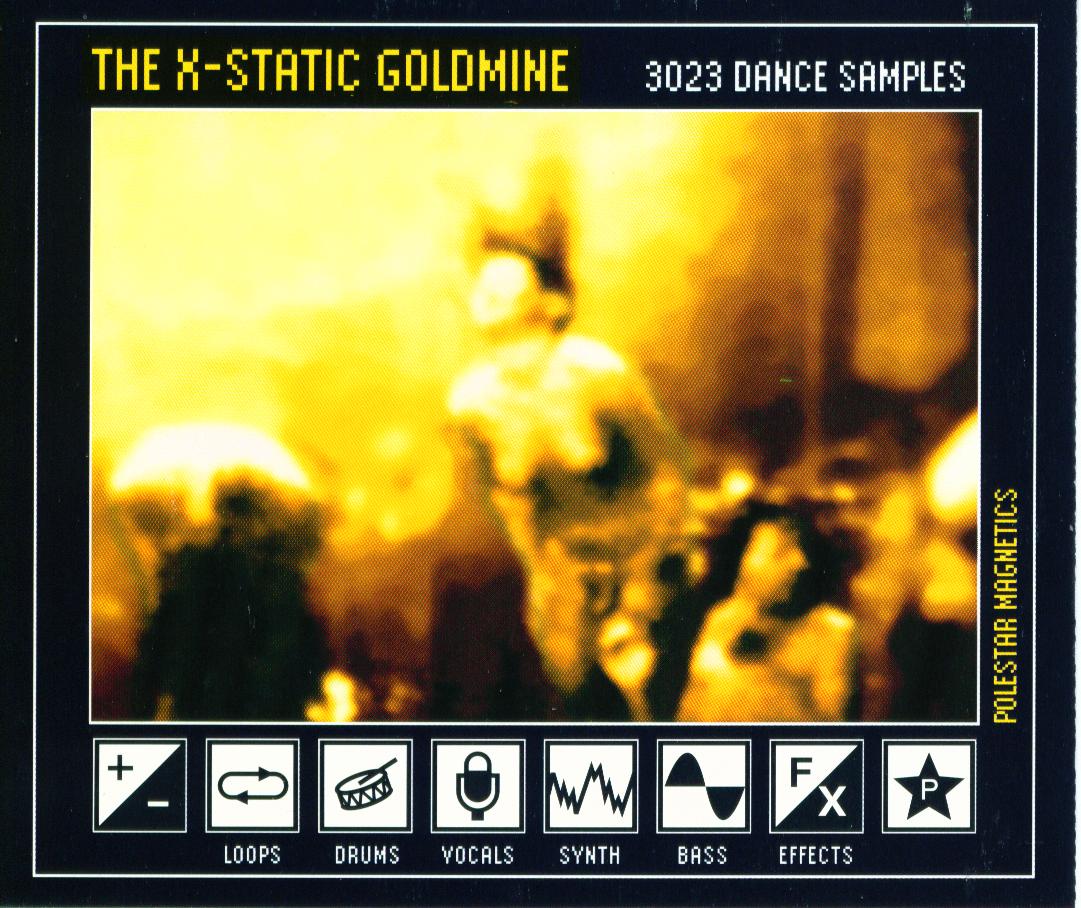 My favorite sample CD ever. I'm very attached to "The X-Static Goldmine". Together with the Zero-G Datafile 1, 2 and 3 series, it was the first sample CD I had, and loved it to death when it came out in 1992. With the help of my trusty Roland W-30 sampling workstation, I put this CD to use daily. The sounds were so good that there was little need for fx or other treatments. You could get "radio-ready" results with it only. In the early '90s, you could hear samples taken from this set all over in commercial and underground dance/techno samples.
Even for today, this CD offers all you need to create banging house/techno/rave/dance songs. Sure, the styles have changed, some of the loops feel dated, but given the impressive amount and quality of the single samples provided, you can put together tracks that are fresh today.
Polestar Magnetics The X-Static Goldmine features
3,023 samples: 512 loops, 1,103 drums, 512 vocals, 640 bass/synth, 256 fx
DISC 1 - loops, drum machine, percussion, "off d record" samples
DISC 2 - vox, bass/bassline, synth, vocoder, pianos, horns, strings, choirs, ethnic, chrods, drones, bells, fx samples
Polestar Magnetics The X-Static Goldmine audio examples in mp3:
The X-Static Goldmine - some classic, well-known loops
Track 1 - TEKNO-HOUSE - track 1 from CD 1
Track 1 - IN 2 D GROOVE - track 1 from CD 2
Track 22 - CHORD 2 - the classic hits from many dance songs from the early 90s
IMHO still a very valid library of dance sounds. A classic.
Polestar Magnetics The X-Static Goldmine Pictures (click on thumbnail to enlarge)